My passion is teaching people that healthy living doesn't have to be complicated or overwhelming. As a coach, I will show you how to combat the confusion about generic health advice, food choices, and info overload, so that you can become clear on your next steps towards reaching your wellness goals. I will guide, support, and empower you to make easy and sustainable lifestyle changes that work best for you. I provide accountability along with clear goal setting, support, and resources.
During this 90 day 1:1 coaching program, I'll show you how to make long-term changes. This isn't a one size fits all program. I'll be working with you personally to uncover your unique beliefs. Each session is bespoke to your particular needs.
What happens when we work together?
Together we will….
Get clear on your desires and goals. Uncover the 'why' behind them & focus on mindset
Learn how to decipher food labels so you can make healthier choices
Understand and reduce your cravings
Learn portion control and mindful eating
Discover the importance of relationships and connection
Learn how to manage stress
Discover new foods & how to incorporate them into your life (I will provide recipes)
Learn how to fuel your body to increase your energy
Learn the importance of self-care and how to implement it into your life
Individual Program Includes:
30-minute complimentary consultation – to get an understanding of your lifestyle, health issues, current food plans and goals
A pre-consult questionnaire/intake form – I ask a lot of questions to gather a complete picture of you, your health, & your environment. I'll review the form and highlight things that are working, and unearth areas in need of improvement 
Bi-weekly, 1-hour personalizedhealth coaching sessions (via Skype, Zoom, or over the phone)
2-3 recommendations given at each session that can easily be integrated into your life 
Recipes that are healthy & simple to prepare
Email support in between sessions
Informative handouts to increase your health, wellness and lifestyle knowledge
Accountability – coaching & support to help you make dietary & lifestyle changes
Say YES to you, and get:
An ally, wellness co-pilot, and supportive mentor to guide you every step of the way.
Consistent inspiration and motivation to help push you to the next level.
Someone who objectively looks at your life and your personal goals and sets you up with a toolkit to achieve long-lasting wellness.
It's up to you to take charge of your life, and you have the power to do so. I'm here to support you every single step of the way.
Together we will work at your pace and a style that suits you.
Schedule a complimentary 30-minute consult call where we'll discuss your struggles, where you'd like to be, and determine the best support to achieve your health goals. 
"Tara is the perfect blend of kindness, wisdom and conscientiousness. With true caring and active listening, she asks pertinent and profound questions to get to the heart of what is often keeping me from moving forward with my goals. She is truly able to synthesize what we discuss into logical and action-oriented goals, and her regular and consistent follow-up makes her a genuine partner in accountability. She is open and sharing with her extensive knowledge of holistic health, and I can always count on her for applicable and useful ideas and advice. Tara's thoroughness and compassion make her a truly gifted coach."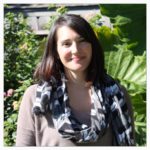 Jessica D.
"Tara's strongest attribute is her genuine concern and love for people who touch her life.  Instinctively she senses the imbalances, emotionally and physically, and she thrives on taking great care of those lucky enough to be around her.   Her methods are thorough, precise and organized. Her determination to restore well-being and her self-giving ways are endearing.  Just sit down and chat with her for 1 hour and you will know what I mean.   Combine Tara's personality with her passion and extraordinary things will happen."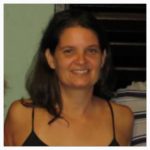 Linda D.
"Tara is highly knowledgeable about nutrition and has such a big heart for wanting to help others. There is such a beautiful warmth about her."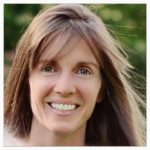 Melanie P.
"Tara is number one when it comes to support and accountability, something that in the health care world is almost extinct.  Sometimes it's hard to make changes on our own and Tara has showed me over the years that she can be that person of trust and with her personal support can help you reach your goals."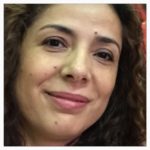 Veronica C.
"I've really enjoyed the insight with helping to eat better!  This is the beginning of a lifestyle change.  Tara has helped me look at processed foods differently and be aware of unhealthy things that I put in and on my body. I loved the encouraging emails to stay on track while traveling and what to do on my transition days.  This will be a lifelong change and this is just the beginning.  I couldn't have completed the changes without the motivation from Tara. I can't wait to see more results from eating right and exercising. Tara has been my health coach but has become more of a good friend who helps me stay on track. Thanks, Tara!"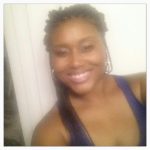 Lea C.
"Tara is naturally caring, nurturing and wise. Her support and advice are invaluable."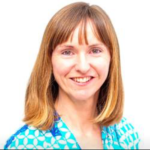 Annabel C.
"Thank you for a great detox and all the support along the way.  Well worth it!"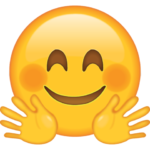 "I agree with Christine, thanks so much for this detox.  You were very supportive and always on hand with suggestions, help and additional useful information. I had been feeling rather sluggish lately but now I feel like I have got my 'bounce' back!  Thanks for the experience Tara, you're a star.  Best wishes,"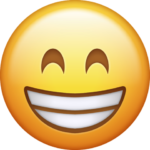 Linda
"Thank you for your kind & loving support that you gave me. I was keeping a food journal prior to beginning the detox, but NEVER wrote any symptoms I had with food.  Since then, I NOW know which foods to stay away from.
I wasn't afraid to ask you anything and I loved the answers and feedback that you gave to my questions.  You helped me tremendously!!
Thanks again!! Until next time,"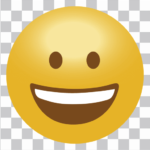 Barbara
Tara is very knowledgeable. The detox was a great experience and Tara was a great cheerleader!
I appreciate her support and helping me get back on track!  Thanks!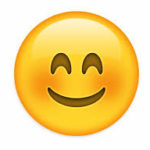 Stephanie M.
Tara possesses the magical combination of being someone who is an expert in her field, as well as someone who genuinely wants to help others.
Tara brings authenticity to every interaction she has.  She handles herself with class and care, and is always looking out for others.  As a Health Coach, she is the most enthusiastic supporter of her clients, and they see real results!  It deserves mentioning that she creates the most magnificently mouth-watering recipes that even the most skeptical to "healthy eating" would gladly gobble up.
Tara has a kind demeanor that is evident in each interaction.  She is one of the most thoughtful people I have met, checking up personally with me on a regular basis after my appendix came out.  She does not miss an opportunity to reach out and spread love and joy.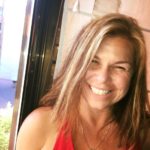 Jennifer H.